What a pleasant surprise! When the B & B was built in 2003, we didn't know if anyone would come. It turned out that you did come, nearly 6,000 of you (3,000 couples)! And some of you came back, 10, 15, even 20 times!
The best part of operating our B & B was you the guests. We got to know each of you during your stay with us, especially during breakfast and the evening wine and cheese sessions. We learned that everyone has a story and that they are all interesting!
And you got to know other guests. Breakfast was always a social event, with strangers exchanging stories. One of the barometers we used to gauge how much people were enjoying their experience was how long breakfast lasted. Starting at 9:00 a.m., conversations almost always continued to 10:30 or 11:00. The record is held by a group of eight strangers who were still enjoying each other's company at 12:15!
Something we didn't think about before opening was "problem guests"; will we have some guests who are unpleasantly demanding? We established a "do not invite back list" but, happily, there is no one on it! It turned out that all of our guests were the best people.
So, we thank each of you for contributing to 15 years of the most enjoyable retirement years imaginable!
Now it is on to the new era. When Covid first appeared in March, we closed the B & B. Then, thinking we could safely serve breakfast and evening wine and cheese on the screened porch, we re-opened in July. Come September, with cold weather approaching, we closed again thinking we might have to stay closed until May.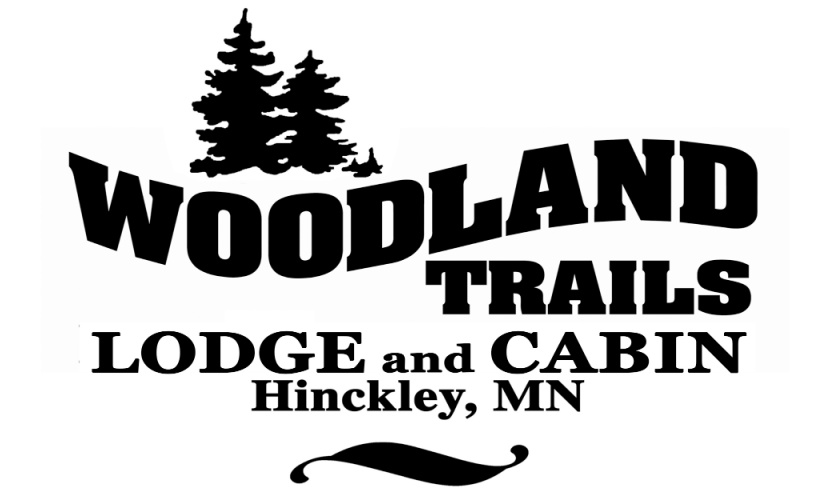 In October, the idea came to us: Why not rent both our Cabin and the B & B to groups of up to six in the Cabin and up to 12 in the B & B, which we now call The Lodge, through VRBO (Vacation Rental By Owner)?
The experiment has worked very well! Maybe because of Covid, and the fact that people just want to get away, reservations have come in steadily. We have reservations for the summer and even for Christmas and New Year's! And they are coming back. One couple just booked their third stay.
To check out what is available on VRBO for the Lodge, click our ID # 2090152 and, for the Cabin ID # 2071016.
Thank you all again for your contributions to our very enjoyable retirement project. We hope you remember your time at Woodland Trails fondly!
John & Sandra