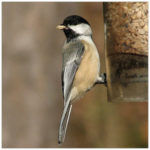 One of the reasons we have guests return to our bed and breakfast year after year is the fact that this is a place where you can truly escape the busyness of life. Escape to a place that is peaceful and private—surrounded by beautiful scenery. Did you know that there are health benefits to spending time in nature? It can lower your blood pressure, reduce stress and improve your mood, sleep and general mental wellbeing. We are surrounded by nature and happen to have some of the best birding in Minnesota, year around, right outside our windows. In fact, our blog today is all about the birds and Project FeederWatch!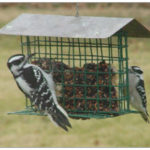 We invite you to come spend a getaway with us and participate in Project FeederWatch for fun and science. This incredible project takes place in various places all over the country and we are thrilled to be able to take part. This project is a winter-long survey of birds that visit feeders in backyards, community areas, and nature centers. Participants, or "FeederWatchers" count birds they see from November through April and send the data to Project FeederWatch. These observations are sent to Cornell University, where the data helps scientists track movements and trends of winter bird populations.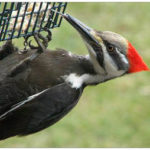 This is something that is easy to do for experienced bird watchers and beginners alike! During your stay spend the hour before breakfast counting the many different kinds of birds that can be seen out our windows while you enjoy your morning coffee. Your reward for participating in this valuable project is your choice of a Woodland Trails coffee mug or a $15 gift card. This year the project will be running through April 13th making it a great reason to come to our gorgeous neck of the woods for a mid-week or weekend getaway. You can book directly online or feel free to contact us anytime for more information about our bed and breakfast near Hinckley, MN. Look forward to seeing you soon!