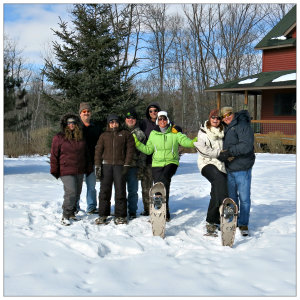 If you have been spinning your wheels this fall, leading into a busy holiday season then a peaceful and relaxing winter wonderland escape might be just the thing you need to recharge as you go into a new year. Taking time for yourself is actually good for your health! Reduce stress and anxiety, sleep better, improve your mental and emotional well-being, and increase your sense of joy and productivity.
Our country bed and breakfast is the perfect choice if you are looking for a place to truly escape in the Hinckley, MN area. We've got the St. Croix State Park nearby and a never-ending view of serenity as you look out our front door. There is something to be said with staying on a property that shuts out the noise—leaving you to hear just the peace and quiet of nature.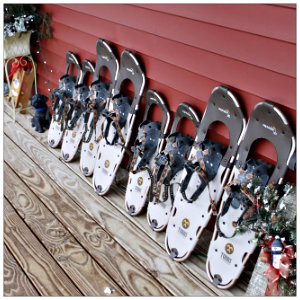 For those who love to enjoy some outdoors adventuring we encourage you explore the many miles of private trails we have right outside our inn. Just like big ski resorts have "ski-in, ski-out" accommodations, our rustic and cozy bed and breakfast offers the same and much more. We provide the snowshoes and you can head right out for an afternoon of winter fun. When you come back, enjoy some complimentary refreshments and relax with your cup of coffee or hot chocolate at our outdoors fire pit. It is the perfect place to look up at the stars and forget the hustle and bustle. Or, head back to your room to your own private fireplace or enjoy a dip in your whirlpool tub to end the night. Then, wake to an amazing three-course breakfast.
If you have been looking for the perfect winter getaway, we would love to host you at our home away from home. Start 2018 off right by taking some much deserved time for yourself. The atmosphere here is rustic and cozy yet complete with all of the modern amenities you love at home. We wish all of our wonderful friends, previous guests, and new ones to come a Merry Christmas. We look forward to enjoying a fantastic 2018 with ya'll!