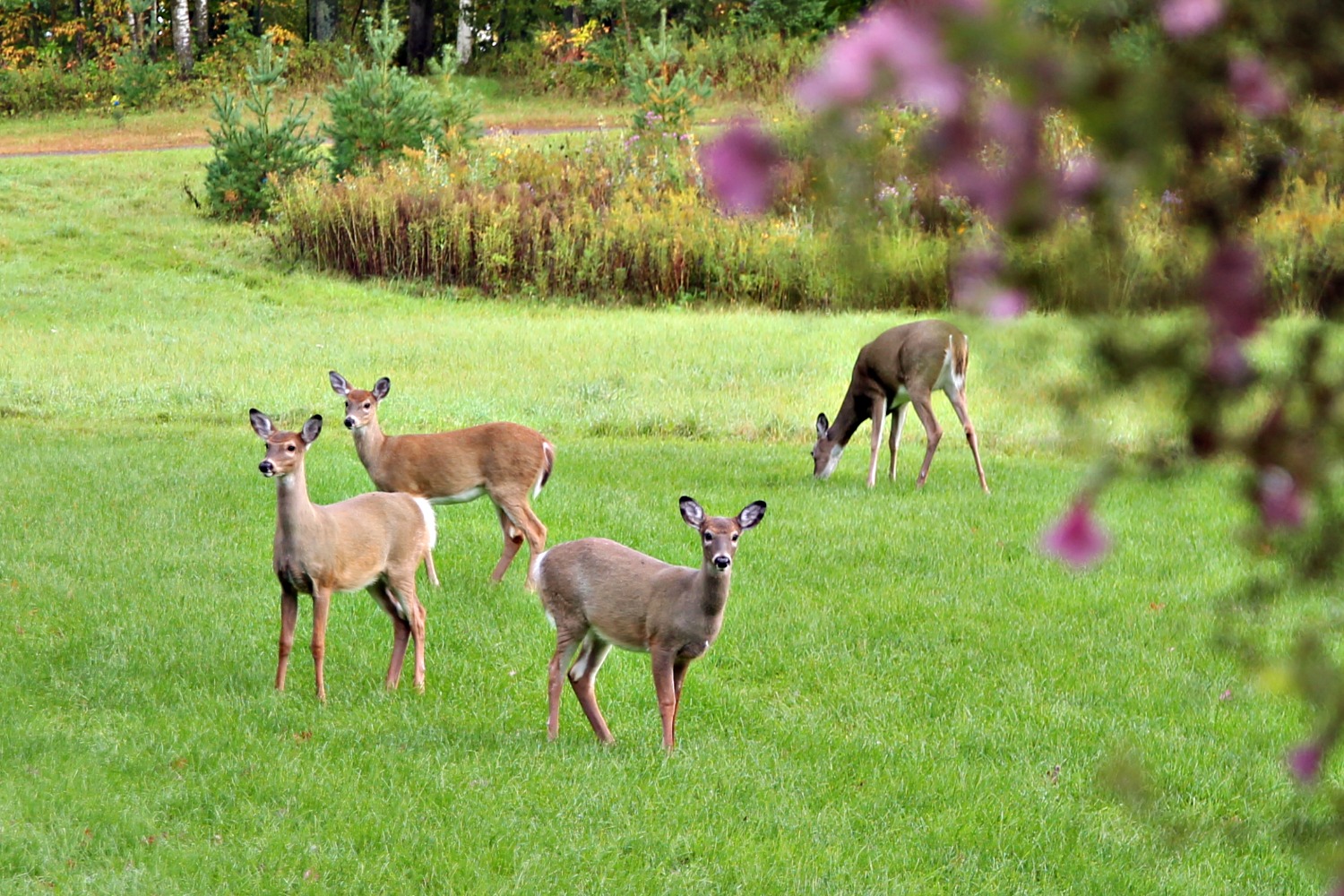 We and our guests have always enjoyed watching deer outside our B&B windows, but this year seems to be especially good. We are seeing more deer, both day and night, from the B&B. Also, guests out on the trails almost always encounter deer, sometimes just laying near a trail.
We have also seen more fawns than usual. They are great fun to watch as they play near their mother.
What we haven't seen this summer are the bucks. Considering all the fawns, there have to be plenty of bucks out there! Maybe we will begin seeing them in September and October.