This is our annual contest run as a "Thank You!" to past guests. In the contest, simply guess the 7th and 8th digits of Burl Johnson's Social Security number – 000-00-0000. (Burl is the proprietor of our local Fish Bowl Bar & Grill.)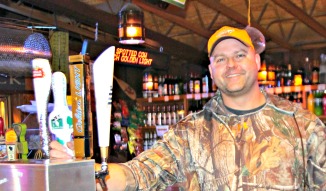 On the form below, pick a two digit number that you think corresponds to the 7th and 8th digits of Burl's Social Security number.
Winners are those who pick the number exactly plus those who are just one off, either high or low. Last year we had 13 winners! Perhaps you will be one this year!
Details: One entry per person, two per couple. The winners will be determined and announced on Tuesday, January 8, 2019. Winners will receive a certificate for a fully paid stay on any Monday through Thursday in the Winterberry, Royal Fern or Aspen Rooms. For a small charge, the certificates can be upgraded to a weekend or to the Owners' Suite or St. Croix Room.
Good Luck!
John & Sandra, innkeepers