Thanks to everyone who visited our new web site and entered our Free Night Contest!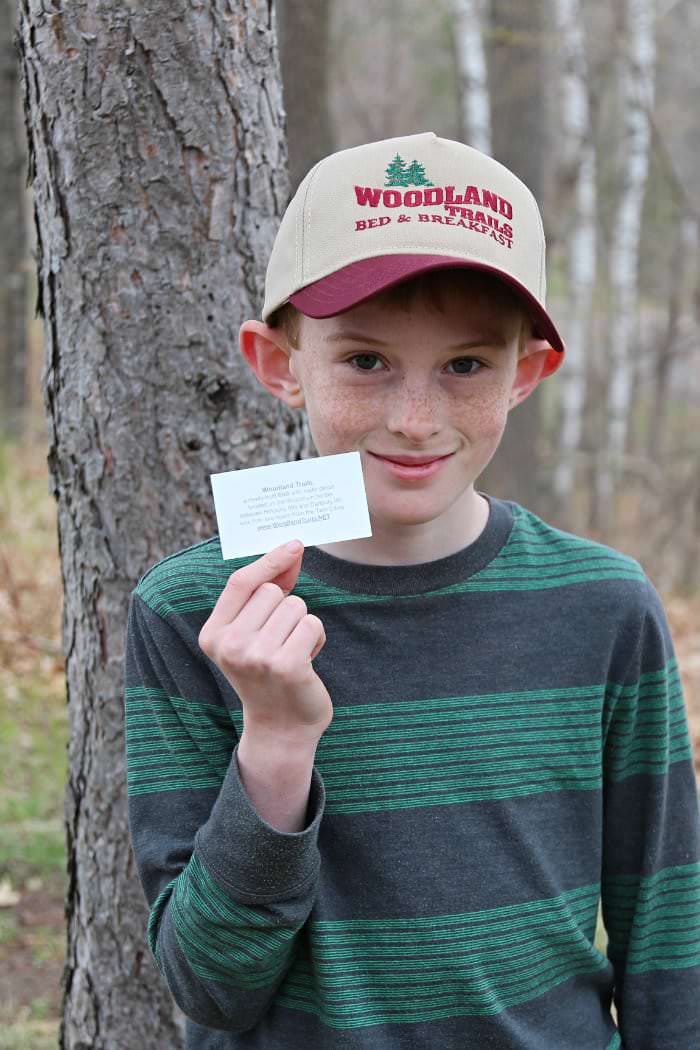 In the contest, which ended on June 2nd, the object was to guess the 7th and 8th digits of this young man's Social Security number – 000-00-0000, which turned out to be 74.
Three people guessed the number and win a free night. They are Mary from Plymouth, Jeremy from Zimmerman and Jesse from West Lakeland. Another 16 people were just one number off, guessing either 73 or 75. As a consolation, they will each receive a Woodland Trails coffee mug.
We have run this contest every year since 2010 and will again in November.
John & Sandra, innkeepers