This is our annual contest run as a "Thank You!" to past guests. In this year's contest, past guests were asked to guess the 7th and 8th digits of Burl Johnson's Social Security number – 000-00-0000. (Burl is the proprietor of our local Fish Bowl Bar & Grill.)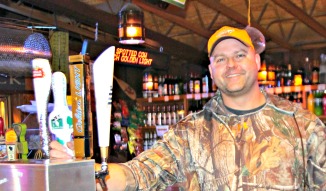 Winners were those who picked the number exactly plus those who were just one off, either high or low. There were six winners in the contest, which ended on January 8:
Barb & John, Golden Valley MN
Mitch, Henning MN
Greg, Lakeville MN
Larry, Circle Pines MN
Dan, St. Cloud MN
Larry, Coon Rapids MN
Thank you to all of our past guests who entred the contest. We hope you can schedule a stay with us this year!
John & Sandra, innkeepers