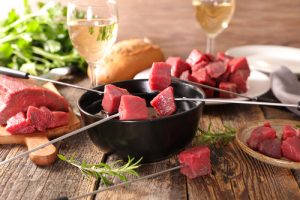 Join us on New Year's Eve for a delicious Three-Course Dinner featuring tender beef fondue in the main course.  Included are the two glasses of wine our license permits us to serve.  You are welcome to bring your favorite wine or other beverage.
Dinner will be served starting at 7:00 p.m.  The leisurely dinner with great conversation will likely last two or more hours.
We are sorry to say this event is fully booked.