The Cabin
The Woodland Trails Cabin is ideal for a couple on a getaway or for a family or small group of up to six.
The Cabin has three bedrooms, two with queen-size beds and one with twin beds.
On the lower level, besides two bedrooms and a bath, there is a TV viewing area with comfortable recliners and davenport. The TV has DISH network.
On the main level there is one bedroom with twin beds and bath plus the main room with a wood-burning fireplace, a game table, dining area and the kitchen.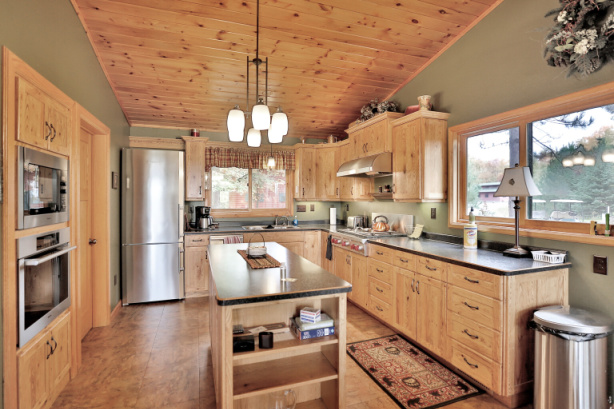 The kitchen is fully equipped with all the pots, pans, crock pot and dishes needed to prepare and enjoy eating a meal. You will find salt and pepper but not catsup and other condiments, a roll of paper towels and paper napkins. There is a dishwasher with dishwasher soap. For those who do not want to wash dishes, even in a dishwasher, we have a complete set of disposable plates, bowls, glasses and silverware.
Guests enjoy watching birds and other wildlife out the windows plus the view of the St. Croix River Valley in the distance.
Outside, there is a fire pit, with wood provided, for an evening campfire even in winter!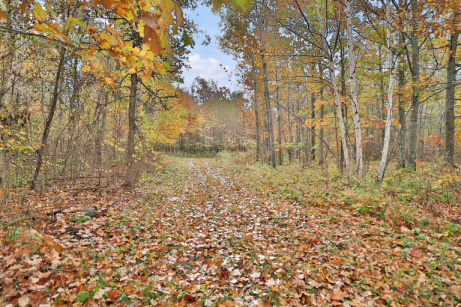 The cabin is located on 130 wooded acres with over three miles of trails for hiking and snowshoeing (we provide snowshoes). During the summer months, a golf cart is also provided for touring in comfort.
Pets? One or two well-behaved dogs are welcome.