Thanks to Kay and Eldon, the Woodland Trails Rubber Duckie is headed to Carleton College, Northfield MN with his unabridged edition of Webster's Dictionary!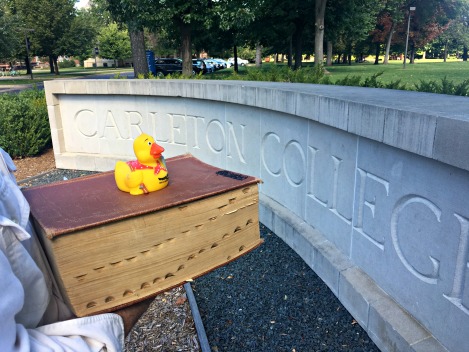 This summer Rubber Dickie went to Alaska with Ron and Sandy. On the way, they stopped at Kenuseo Falls British Columbia.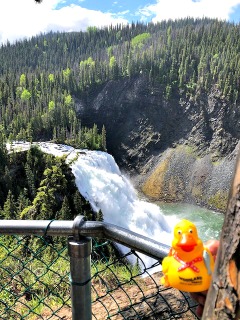 Thanks to all the Woodland Trails guests who have taken Rubber Duckin with them. He loves to travel!