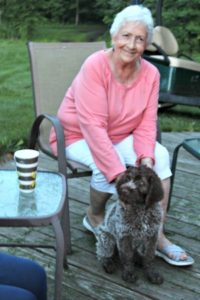 The new mascot at Woodland Trails is Chewie, a Wirehaird Pointing Griffon.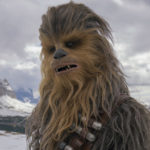 Chewie got his name because someone thought he looks like Star Wars' Chewbacca. Do you see the resemblance?
The American Kennel Club says Griffs are friendly, devoted and trainable. Chewie is 10 weeks old and weighs 19 pounds. When fully grown, he will be a medium-sized dog weighing at least 50 pounds but more likely around the 70 pounds his father weighs.
Like his predecessors, Kate and Elvis and Lucky and Lady, Chewie will be expected to be guest-friendly, very approachable for those who like dogs and willing to stay away for those who do not.
Chewie has already proved he is pretty bright. It took him less than a week to figure out that Sandra is his meal ticket. He normally stays near her but, if he wanders off, he will come running when she calls.
We hope you enjoy Chewie on your next visit!