Our greatest compliment is people who stay with us once and then come back time after time.  Thank you!
Check out our December, 2015 newsletter for Past Guests.
Last year's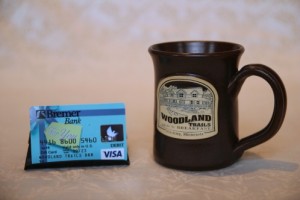 contest was very simple. Using the form below, past guests were asked to pick a number between 1 and 5. If they chose the correct number they were to receive their choice a $10 Gift Card or a Woodland Trails Coffee Mug. The contest will ended on January 5, 2016 when the winning number was announced and the prizes sent to the winners. Sorry, this contest was for Woodland Trails' past guests only with one entry per couple.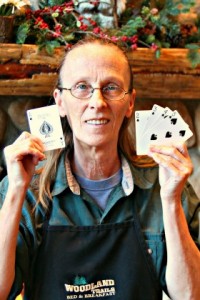 And, the winning number is ….
Five playing cards were put into a hat, the ace through the five of spaces.  Housekeeper Debbie drew a card, the ace of spades.
Thanks again to all of our past guests who entered the contest.  We hope to see you this year!
John & Sandra
John@WoodlandTrails.net
320-655-3901